Adetiba, why the bile? – Sola Fasure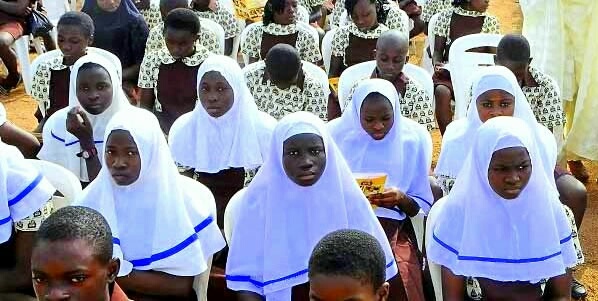 Muyiwa  Adetiba's piece of July 2, titled 'Their year of innocence' left a sour taste in the mouth. Mr. Adetiba regaled us with the nostalgia of his primary school days, which I understand to be St John Primary School, Iloro, in Ilesa. He built it up to his secondary education at another mission school, Igbobi College, in Lagos. He told tales of pranks, as if children have since stopped being children.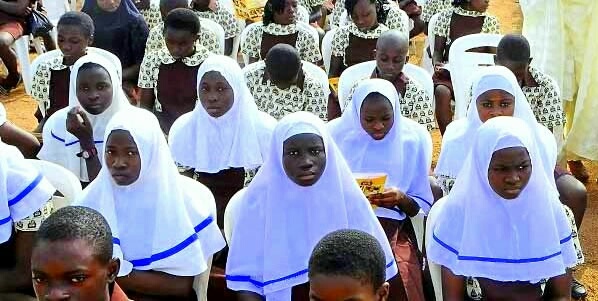 His thoughts are incoherent and his facts are tangled and sexed up. He romanticised with the shoeless schoolboy who received post-colonial education in mission schools in Ilesa and Lagos in the 1960s and early 1970s. He wants things to return to that state. Mr. Adetiba can be indulged in his nostalgia, but he needs not smear Osun State Governor, Ogbeni Rauf Aregbesola, and accuse him of what he did not do.

For he wrote, 'To deny the young ones their childhood innocence by prescribing a dress code that differentiates between Muslims and Christians at their critical adolescent age is to deny them those memories that I and those of my generation hold dear'. How wrong could he have been?

For the umpteenth time, Governor Aregbesola did not at any time prescribe different codes of dressing for Christians and Muslims. The agitation by Muslims to wear Hijab had been on long before now, long before Aregbesola became governor.

Permit me a recap of the Hijab saga in Osun. When the government embarked on reclassification of schools and some public secondary school pupils were transferred to other public schools, the Hijab issue which had been on before Aregbesola became governor came up again, this time in Iwo.

This is because the government transferred pupils from St Mary Catholic High School, St Anthony Catholic High School, United Methodist High School and Baptist Grammar School to Baptist High School, all in Iwo.

To be sure, all these schools, though with Christian mission names, are public schools. Now, a few Muslim girls, I think 14 of them, had been wearing the scarf from the St. Mary Catholic School and United Methodist High School, aforementioned but were stopped by Baptist High School who would not allow Hijab in the school.

Muslims Students Society, MSS, then took the  State Government of Osun to court, asking the court to compel the government to allow Muslim girls to wear Hijab in government owned schools. The government immediately intervened by inviting the Christians and the Muslims to a meeting in order to find amicable solution to the matter.

The two sides asked the government to step aside because the resolution of the meeting would not be acceptable to the side that does not feel satisfied.

This was when they agreed that the Christians who were not originally in the suit be permitted to join so that the two sides can 'fight' it out.

When the matter came up for hearing, the court gave an interim order that status quo ante be maintained, that is, where Hijab is in use, it should be continued but should not be extended to where it is not permitted. However, the court finally gave its judgement that it is the constitutional right of Muslim girls to wear Hijab.

This is what opened the Pandora box which made the ignorant and the bigoted to falsely accuse Governor Aregbesola of favouring Muslim girls to adorn Hijab. Mr. Adetiba therefore was not factually correct when he accused Aregbesola of prescribing different dress codes for public schools.

Yes, the Muslims had wrongly thought that the coming of Aregbesola would bring them relief, but what the accusers of Aregbesola refused to acknowledge – or even see – is that the Muslims actually went to court because they could not have their way with the governor. If the governor had favoured them as alleged, why would they go to court? Mr. Adetiba made two other mistakes, quite egregious ones, in his article. The first is the inability to distinguish epochs. The events and circumstances that shape a generation are unique to it.

My generation is different from my father's, just as his differed from his own father. Then, of course, mine differed remarkably from my children. In my childhood, the house where I grew up had no fence and I cannot remember if the entrance door was ever locked. I knew everybody living one kilometre radius of our home and could walk into any house and ask for drinking water. I climbed trees, walked long distance to school and was well caned by my teachers.

Yet, my own children never went to school by themselves and can hardly step out of the house without someone following them. But as kids, they have handled dexterously gadgets I never saw until I became an adult. This is the stuff memories are made of.

Secondly, Mr. Adetiba also failed to make a distinction between the missionary schools he went to and schools that have been publicly owned more than 40 years ago. I went to Otapete Methodist Primary School between 1972 and 1978.

I came from a Christian home, so I took the Christian orientation of the education I received for granted. We sang and prayed every day the Christian way. By the time I was in Primary 2, I already owned and was reading the bible. It was the same when I went to Methodist High School in the same town. I have fond memories too.

Yet, we all came from different backgrounds – Christian, Muslim and traditional Africa, whereas these schools are public schools bearing Christian mission names. However, in 1975, the Federal Government took over the schools and adequately compensated the owners. The government now owns the schools and run them on behalf of the public.

The former owners cannot therefore dictate how they should be run or what to wear in them. It's like eating your cake and still want to have it.

The Christian Association of Nigeria, CAN, should stop living in denial. Public schools cannot, sensu stricto, have Christian face again.

Mr. Adetiba and his ilk have continued to falsely portray public schools as 'mission schools' and wrongly demanded that they be left in their pristine missionary form and orientation. His article was a needless diatribe against Ogbeni Aregbesola, which ended in portraying him as an impetuous, small-minded and mean-spirited person who shoots first before aiming.

Mr. Adetiba, as a seasoned journalist should know that facts are sacred; he should have exercised tact, wisdom and get the facts right and stick to it, instead of joining the media lynch-squad arrayed against the governor.

Sola Fasure, a national affairs commentator, wrote from Osogbo, Osun State.